Greencity Freiburg – Past, present and future
of a sustainable city
Freiburg took its first steps towards sustainability as early as the 1970s and set out to become an environmentally friendly city. Since then, the city has come up with many sustainable solutions and implemented numerous projects. The joint commitment of the city administration, civil society, institutions and companies was and remains fundamental for Freiburg to be an inspiring example of sustainable development.
What is the political background of the city of Freiburg's ambitious commitment to sustainable development? How does a city develop a long-term strategy to integrate climate goals into everyday urban life? Who are the stakeholders involved? How to build a culture of participation and commitment to sustainability? How to promote the city's economy and attractiveness while preserving the environment and natural resources? What are the climate goals to be achieved by 2030?
In this online unit, you will learn about the milestones of the sustainable development of the "Greencity Freiburg", but also about the current flagship projects and the perspectives for the coming years.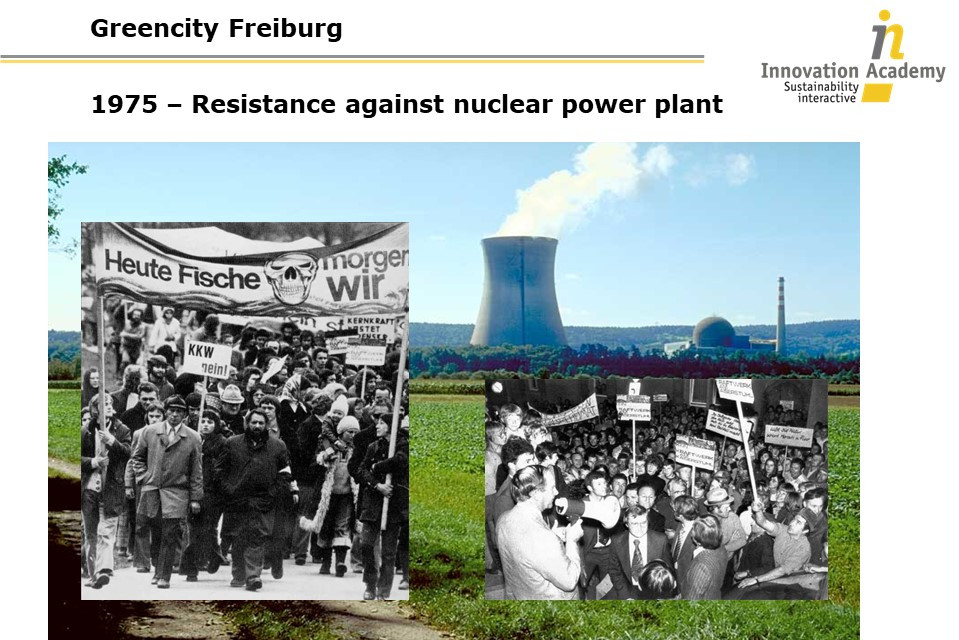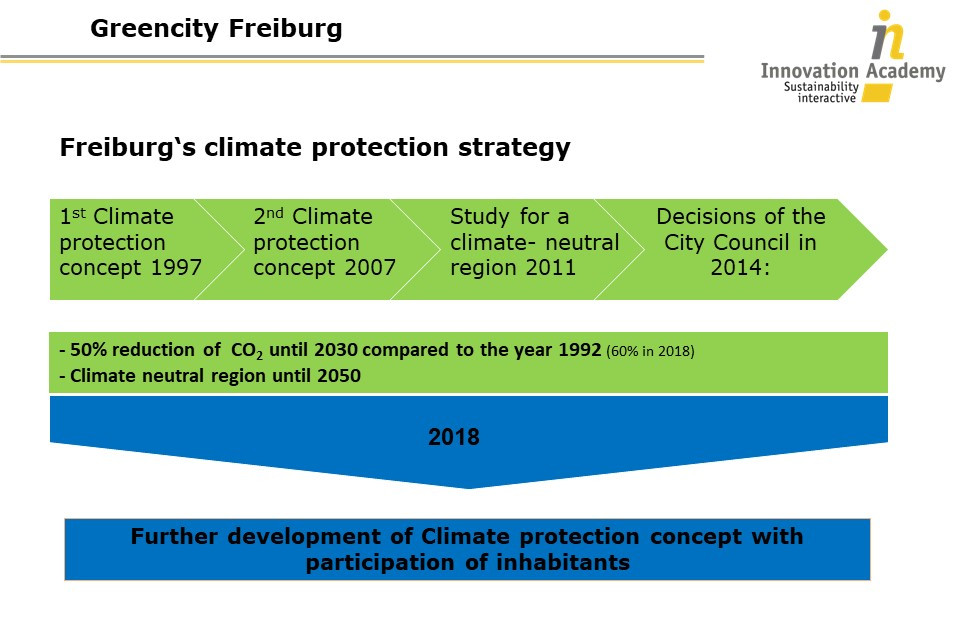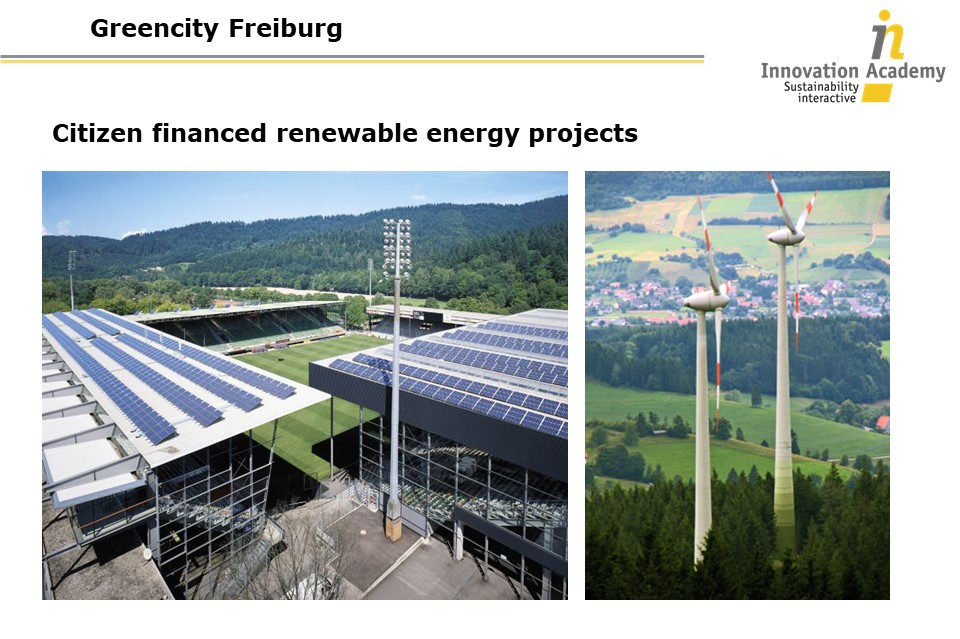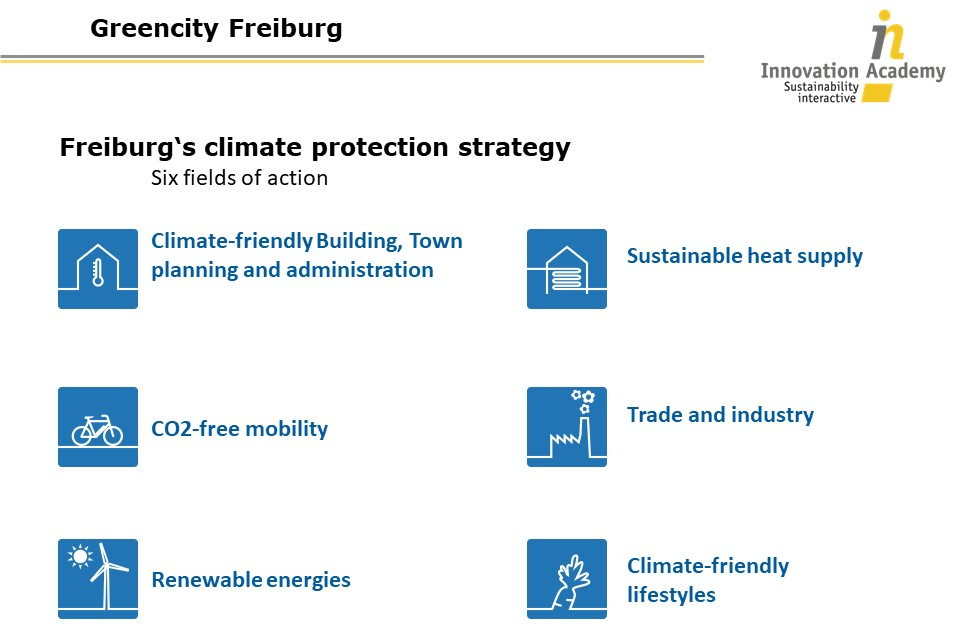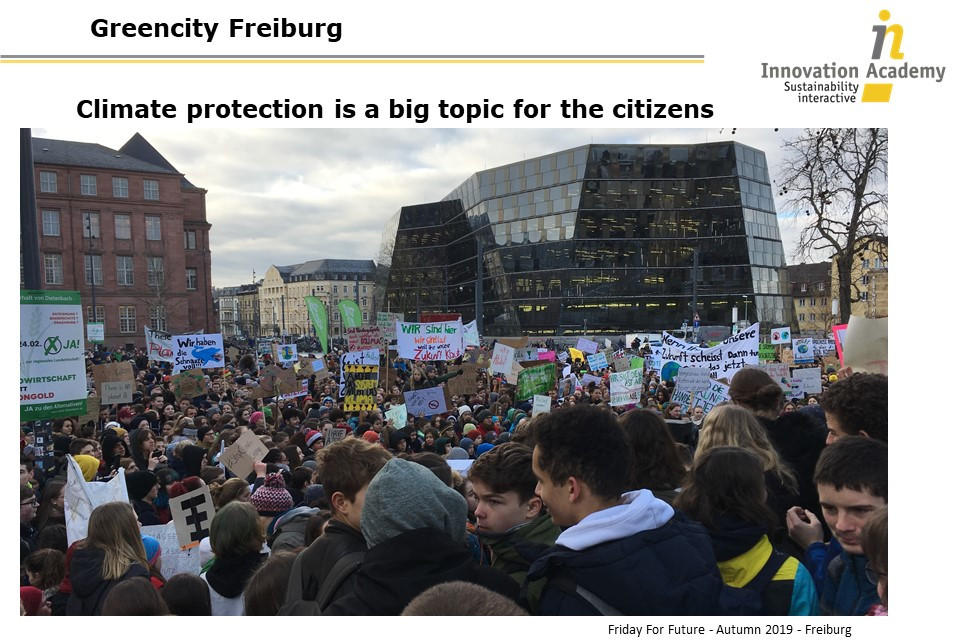 Program elements of the module are:
The online module can be carried out as a complete unit, but can also be booked as part of a tailor-made Greencity seminar.