Sustainable transportation and multimodal mobility – concepts and developments in Freiburg
Since the 1980s, the modal split in Freiburg has shifted in favor of environmentally friendly mobility patterns. In the meantime, the bicycle has become the clear number 1 means of transport, but foot traffic and public transport have also increased.
This development began with trend-setting decisions in the 1970s:
Establishment of the pedestrian zone in downtown Freiburg
Decision to maintain and expand the tram, contrary to the German and international trend
Additional impulses came from the introduction of a regional monthly ticket for all public transport, city-wide speed limits in residential areas, the development of the main train station into a multimodal mobility platform and the redesign of numerous streets. The Freiburg cycling concept is currently being implemented and recently the city center expansion was completed with the redesign of streets and squares and a new tram route. The city is also innovating in the area of ​​car sharing. Freiburg has received several awards for its long-term mobility planning.
As part of the online module, we shed light on developments over the past decades and learn everything about current and future plans.
Elements of the session are:
Virtual tour
PPT presentations
Quiz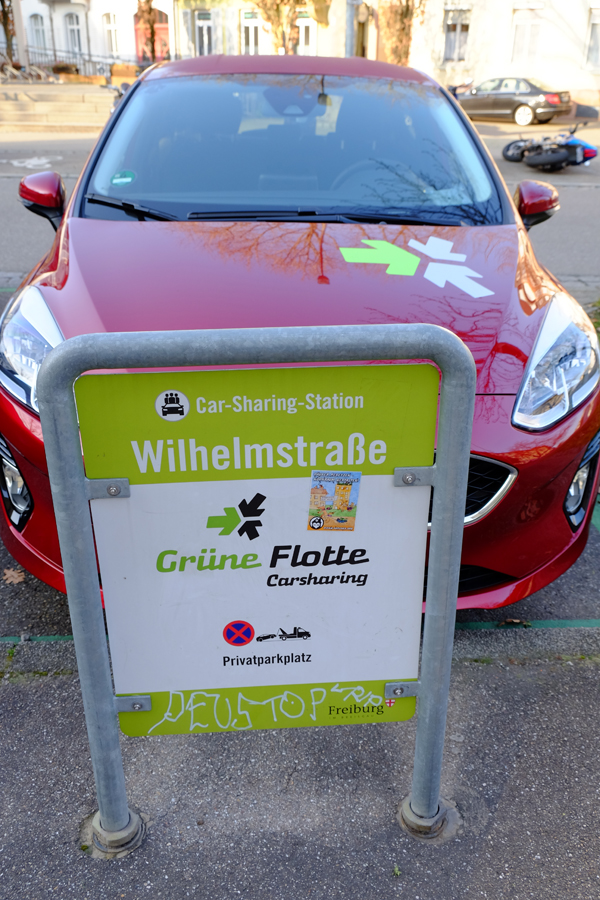 The online session can be carried out as a self-contained unit, but can also form part of a tailor-made Greencity-Seminar.