Concrete Climate Protection
The long-term school project, "Concrete Climate Protection," started in July 2012 and ended in late July 2014. The participants were 9th graders from three high schools in Freiburg, and their goal was to show the potential framework conditions for cooperation between school and non-school partners on the important topic of climate protection. The project "Concrete Climate Protection" works to answer the central question of how students can work to protect the climate while at home with their families, using the knowledge they acquired at school. This includes educating and encouraging parents and siblings, and competing with one another to see how much CO2 their families can save in a year.
The events they held in the Konzerthaus and the exhibition hall of the Freiburg Sparkasse Center brought the desired public and media attention to the important topic of environmental protection. Through this publicity, the phrase "environmental protection is on all of us" spread outside the borders of three classrooms, with regional and, through SWR-contributions, nationwide usage.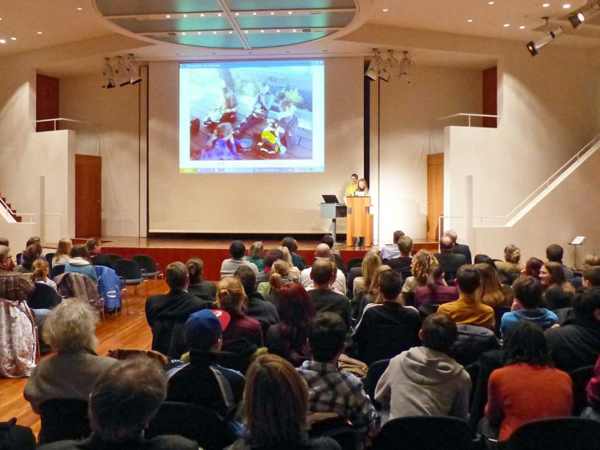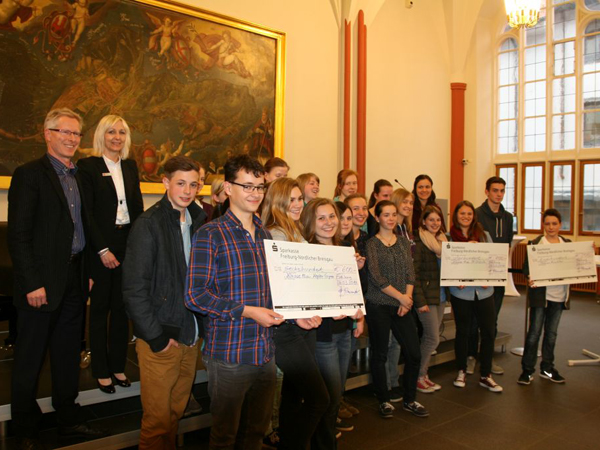 Though not fully representative, data collected in regards to energy, warm water, heating and individual motorized transportation usage shows that households with students show the greatest potential for reducing CO2 emissions. This could offer a great oppurtunity to change people's attitudes towards and behavior in regards to climate protection.