Energy efficiency meets social sustainability

Built as a typical residential area of ​​the 1960s and 1970s, the Weingarten district in Freiburg does not have the best reputation.
In 2009, the unique modernization of an 18-story building into passive house standard was carried out here. The project led to a reduction in heating energy of almost 80%. The conversion also created additional living space. The social concept, which is intended to improve the residents' identification with the project and the quality of life, is particularly innovative. In the meantime, three more high-rise buildings have been modernized, each with a different concept.
As part of the online module, we get to know the Weingarten district and learn the reasons for the development into a socially disadvantaged area before we deal intensively with the modernization project.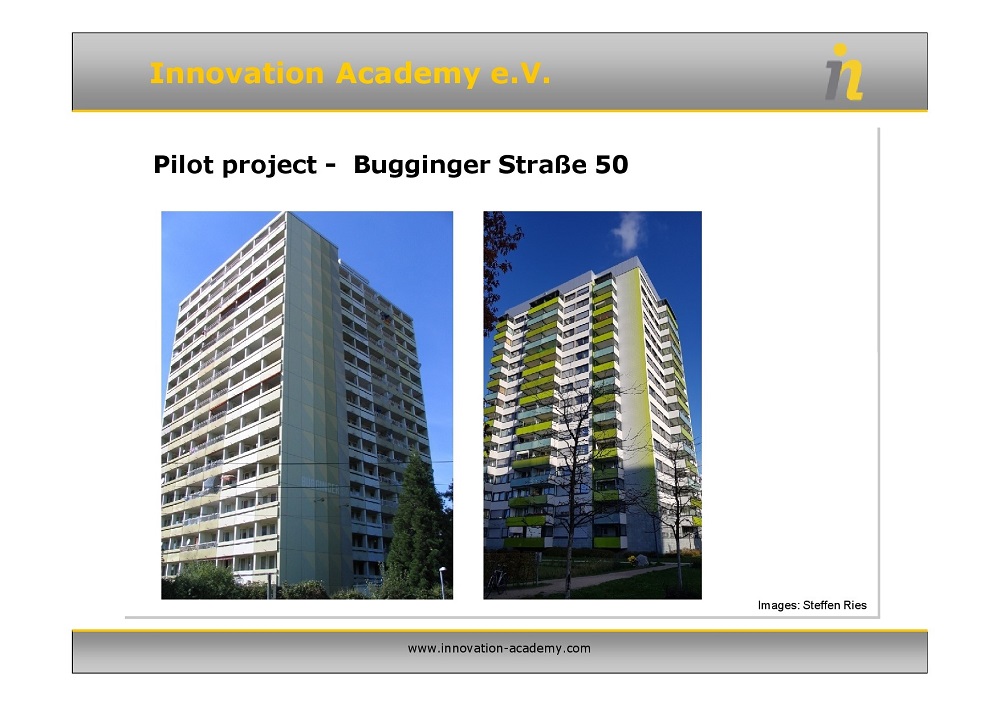 Elements of the session are:
360° panoramic photo tour
PPT presentation
Role playing game
The online session can be carried out as a self-contained unit, but can also form part of a tailor-made Greencity-Seminar.