Restoration of the Isar river
The Isar flows along a length of almost 14 km through the city of Munich. The river originally meandered through a broad river bed with pebbles, islands and branched arms, and represented a still intact alpine river landscape up until the middle of the 19th century. During the 19th century, the banks became fixed and the river was channeled in order to prevent the risk of flooding. Between 2000 and 2011, an 8 kilometer long section of the Isar River landscape, through great effort, was repaired under the motto "New Life for the Isar." Today, the Isar River has once again become a natural river and offers more habitat for animals and plants. Simultaneously, an important recreational area was established for the population of Munich. This project is a highly respected example of a near-natural retransformation of an urban river.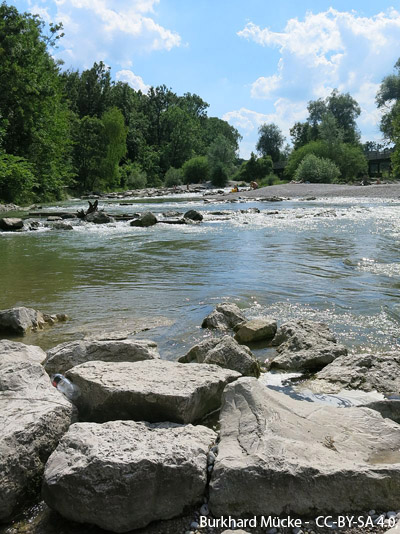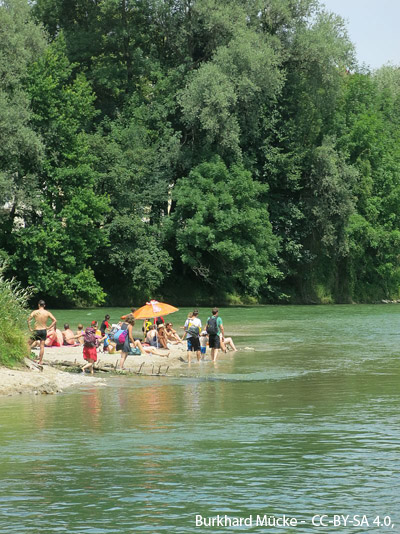 An excursion will help explain the long process from the initial planning to the current situation.